JavaScript controls in Firefox are in the Tools / Options menu (see Tools / Options image).
Once you get the Options menu, click on the Content tab. This is the screen you'll see.
HostGator Mystery Sale. 55%-65% OFF. Effective 9/19-9/23
Put a check in the "Enable JavaScript" checkbox.
Then, click on the Advanced button to the right on the same line, and you'll get another series of checkboxes to control whether Firefox lets JavaScript do certain things or not. Notice that I have all of the boxes unchecked. This is my preferred, more secure setting.
Check or uncheck the boxes you want (I want them all unchecked) and then click the OK button.
Click the OK button on the Options window.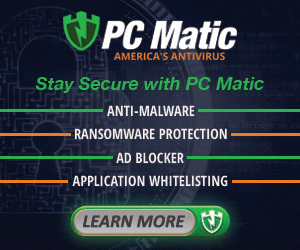 Now, you should be all set, with JavaScript operational in Firefox.
Save 20% on on unlimited backup from Carbonite, just starting at just $47.99 a year! Buy Now!
Please note that some other programs also may attempt to control whether JavaScript works or not. VIPRE Antivirus Premium, which I use, has a firewall program that can allow or prevent JavaScript execution by the browser. However, in my copy of VIPRE Premium, I have turned off the functions that prevent JavaScript from running and that block advertising.
Note that Java and JavaScript are not the same thing. Although they can both be used with web pages, their common feature is the four characters J a v a. They're not even both script files.
On a final note, JavaScript is a language. Each browser (IE, Firefox, Opera, etc.) has its own JavaScript interpreter that takes the JavaScript commands that are in a web page, and then executes them.
Just because one web browser (e.g., Internet Explorer) does not handle a JavaScript function securely does not make JavaScript insecure — it is simply another example of a problem with an individual web browser.